Spring is here.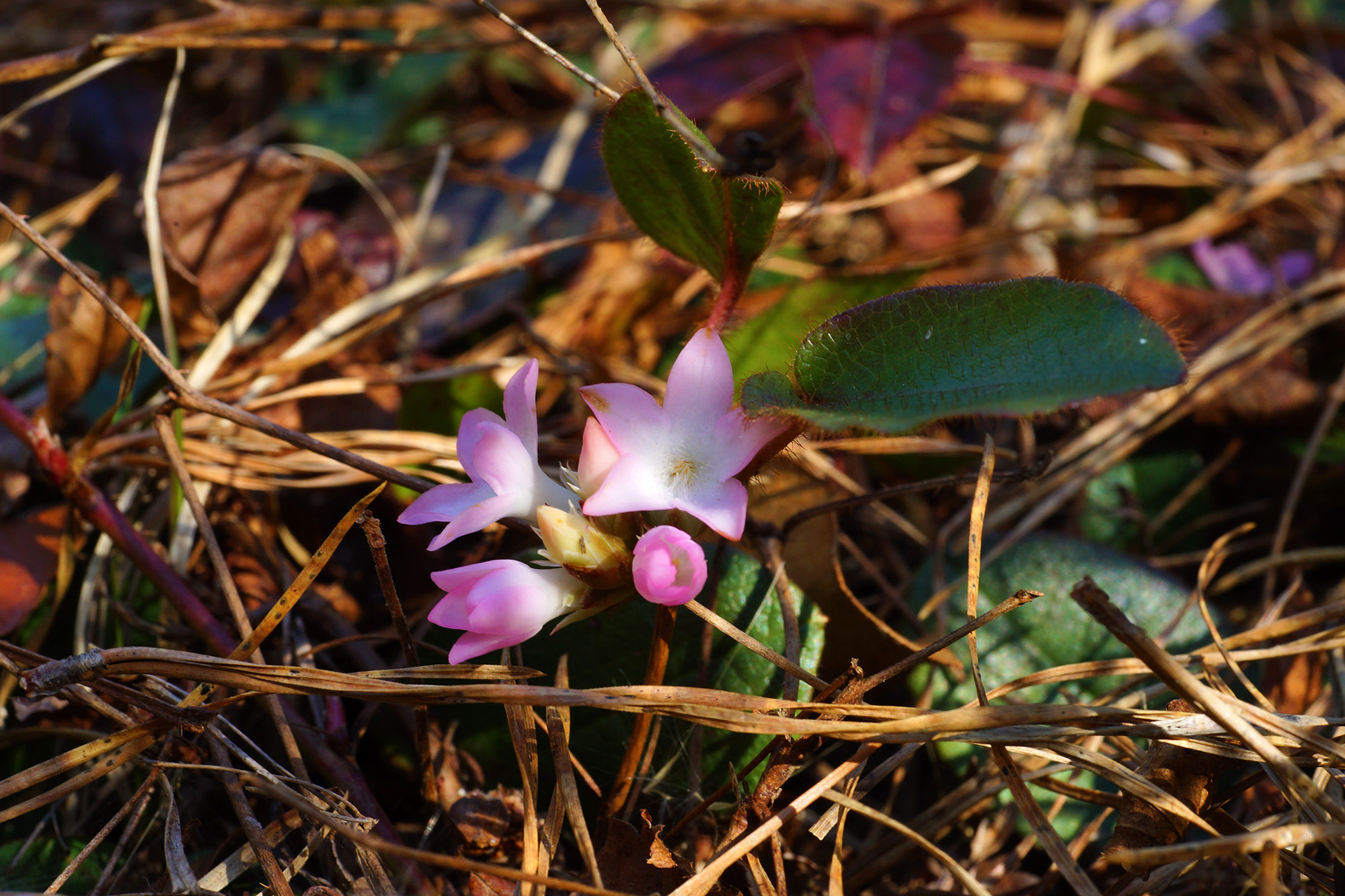 Wildflower in MSSF- full size
Take the challenging spring plants quiz from our friend Irina Kadis

Park Serve Day is Saturday morning, April 26th. Meet us at the headquarters at 9am. Some people will re-mark the Friends Trail (near the East Entrance) while others tend to the native plant gardens at the park headquarters. Afterwards, we'll enjoy a cookout. Please sign up on our Meetup site so that we get an idea of how many to expect and so you get notices of weather cancellations, etc.
Owing to the heavy rain forecast on March 29th, the annual Woodcock Walk was rescheduled to Saturday, April 5th. We gathered around a cheerful campfire at the amphitheater and then headed over to Cutter Field Road for flight of the woodcocks.
Birdbox monitoring has started. It's not too late to get involved. There is a training scheduled for 1:00pm on April 26th (Park Serve Day).
Camping season opens May 16th this year at the four Myles Standish campgrounds. Get your reservations now at ReserveAmerica. Reservations are available six months in advance. There are four main campgrounds at Myles Standish--
Charge Pond is the biggest. The camping areas are actually a little removed from Charge Pond, which has a nice swimming beach. One of the areas is dedicated for equestrians.
Fearing Pond campsites are shadier and overlook Fearing Pond directly. Fearing hosts many little primitive cabins without electricity or running water (they use hand pumps!), also called "camps", which were established in the 20's and 30's in the forest. (More info on the primitive camps.) One was used in a Robert Downey Jr. film due out this year ("The Judge")
The Barrett Pond campground less than a five minute walk to headquarters down the bike path and all the interpretive activities offered for kids in the summer. There are a lot of hiking trails in the area.
Curlew Pond is on the northern end of the forest. Many folks love Curlew and it regularly books out year after year. It boasted a brand new comfort station in 2013.
Pinefest is coming on May 17th at the Charge Pond pavilion. A day to celebrate the Pine Barrens. More info is coming.

Friends Annual Meeting and Dinner on Wednesday, May 21st at Carver Sportsmen's Club. DCR Regional Interpreter Amy Wilmot will speak. Dinner tickets are $20. There will be a cash bar.

We are sad to note the recent passing of two individuals who made contributions to our knowledge and appreciation of the forest.
Richard Dickie Curtis was a MSSF interpreter for the last three seasons and led many summer activities for children. We enjoyed many "Off the Beaten Path" hikes with Dick.
Eugene Winter was coordinator of the Robbins Museum of Archeology and spoke to the Friends in February 2008.
Last Update 4/21/2014
Take Me Fishin Highlights 2007-2013
Friends Membership Page- Join Us!
Report Illegal Off Road Vehicle
Pine Barrens Community Initiative
Please join us. Your contibution helps the Friends pay for our free family fishing derby, trail maintenance and the many other programs we run for the benefit of the Forest and its users.
Annual membership is only $10 for an individual. More details about membership are available on our Membership page You can mail your contribution or use the green PayPal button below to join online.
Visit the Friends of Myles Standish State Forest Meetup.com group for a listing of all our upcoming hikes, birding events and other activities.
The Friends' May Board meeting will take place May 7th. (We usually meet the first Wednesday of every month.) Are you someone who regularly camps, bicycles, rides horses, skis or snowshoes or kayaks in the State Forest? Our group needs more input from all legitimate forest users. Currently, we have hikers, wildlife observers, hunters/fishers and cottage owners. You are welcome to attend our next Board meeting. (More info.)
The red pine harvest has started in an area off Lower College Pond Road and Bare Hill Road.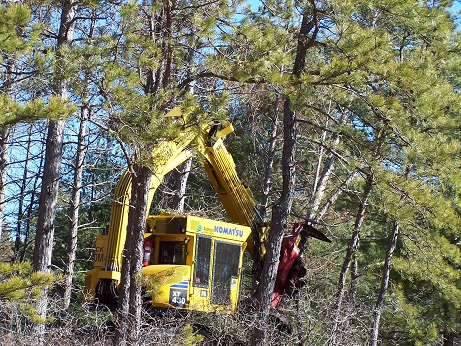 With 576 acres to be cut, roads may be be closed to parts of the park while the harvest proceeds. View PDF map of the harvest area.(Visit the DCR website for updates.)
A major DOT road improvement project has also started in the park. The roads to be repaved include Halfway Pond Road, a portion of Upper College Pond Road (below Circuit Drive), Bare Hill Road and Fearing Pond Road. Roads may be closed. Please call the HQ at 508-866-2526 for the latest info.