2015 Fishing Derby
9th Annual Fishing Derby
The Friends' Take Me Fishin' event took place at Fearing Pond on September 27th.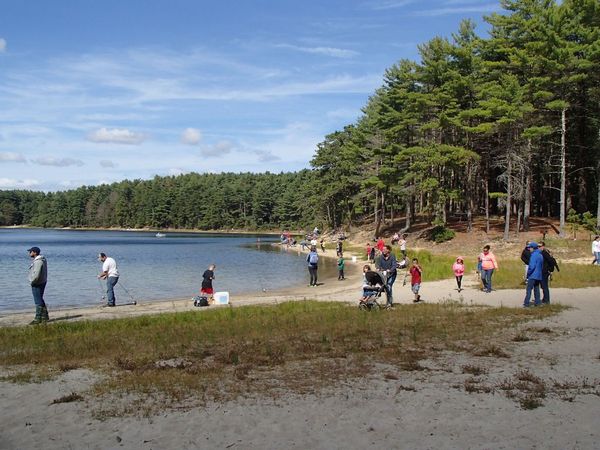 Approximately 350 participants took part. Thanks to all our sponsors for providing great prizes to the winning entrants and to all our volunteers who helped the event run smoothly
It was a very fun event in partnership with the DCR and Mass Fish and Wildlife. Mass Wildlife stocked the pond with trout several days ahead of time for this event but trout remained difficult to catch. Mass Wildlife also supplied more than 100 fishing poles for anyone to use. Morrison's supplied boxes of worm. Generous prizes from Cabelas, Captain John's and other sponsors were awarded in four categories this year- bass, trout, sunfish and perch.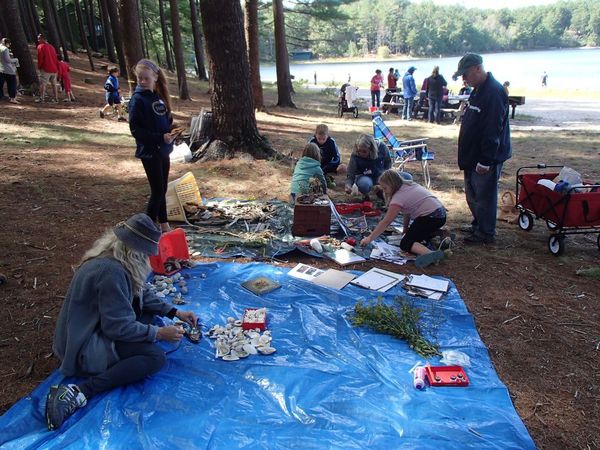 2014 Fishing Derby
September's highlight was our 8th Annual Family Friendly Fishing derby at Fearing Pond.
A magnificent day brought hundreds of entrants trying to catch the just-stocked trout in Fearing Pond. Visit our Meetup site photo album for 80 photos of the 2014 Fishing Derby.
We received 67 entries to this year's photo contest. View the prize winners here.